Criminal Lawyers for Calgary and the Surrounding Areas
When you or someone you know has been charged with a criminal offense, it's not only serious but frightening. Anxiety and fear can overcome you, leading to panic and rash decisions. But laws can differ between jurisdictions, and the best decision you can make is to seek the help of a local criminal lawyer who knows the legal landscape of your city and the surrounding communities.
CRIMINAL DEFENSE EXPERIENCE THAT COUNTS
Since 1990, our team of experienced criminal lawyers has defended clients in Calgary and the surrounding area against criminal charges. Our years of experience in local law, combined with the most modern defense strategies and the utilization of every resource at our disposal, can help you achieve the best possible outcome for your case.
Bankers Hall West Tower
10th Floor, 888 3rd St.
Calgary, AB T2P 5C5

(403) 245-9200 (tel)
(403) 245-9201 (fax)
FACING CRIMINAL CHARGES? LET US HELP
If you've been accused of committing a crime in Calgary or the surrounding area, seek help from an experienced team of Calgary criminal lawyers.
We have defended thousands of local Calgary cases, from minor offences to major criminal charges, including:
Sex crimes
Youth criminal justice
Driving offences, including impaired driving
Theft, fraud, and possession of stolen property
Assault
Drug offences
Why Choose Us?
Having the right criminal defence lawyer on your side is critical to achieving the best possible outcome for your case. It's a decision not to be made lightly because you may only get one chance to defend yourself against a criminal charge. Give yourself the best chance by choosing a Calgary criminal defence lawyer to represent you: a criminal lawyer that will understand you as a person, knows your circumstances, and has local knowledge of criminal law.
The Right Defence Can Make All The Difference
Our criminal lawyers in Calgary have the skill, experience, and extensive local knowledge to conduct a thorough and painstaking investigation into the facts, circumstances, evidence, witness accounts, and all of the critical factors surrounding your case. They'll dig deep, punch holes in the prosecution's case, relentlessly fight for your rights, and a fair and reasonable outcome.
The Martin G. Schulz team of local Calgary criminal lawyers will consider more than just the technical aspects of your case. We understand how confusing and frightening it is to be accused of a crime, and want to ease your fears. We see you as a whole person and strive to defend you with respect, dignity, and compassion. We will be completely transparent and non-judgmental, ensuring that you fully understand your rights, options, and the criminal justice process. Our goal is to get you a fair result and help you put this experience behind you so that you can move forward with your life.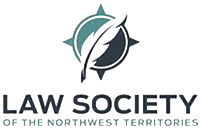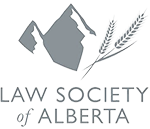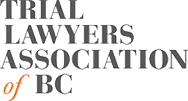 Frequently Asked Questions
Criminal defence lawyers specialize in handling all types of criminal cases in the practice areas of:
Assault
Drugs
Impaired Driving and Criminal Driving
Sex Crimes
Property Crimes
Fraud
Youth Offences
If someone is charged with committing a crime in Calgary or the surrounding communities, our team of Calgary criminal lawyers is in the best position to represent them, having comprehensive knowledge of the local and federal laws in these areas.
A criminal lawyer can be either a prosecuting attorney, or a defence lawyer. A Criminal Defense Lawyer will represent a person or group of persons accused of committing a crime. A Prosecuting Attorney will represent the local, state, or federal government against which an alleged crime was committed.
If you or someone you know has been charged with any type of crime, hiring a lawyer that you only know by reputation, or by virtue of a relative or acquaintance, may not be a wise choice if they don't practice in the area where the offense was committed.
Our Calgary criminal law defence team knows the legal and cultural landscape of the city and the nearby communities. That's why a criminal lawyer who has unique insight and understanding of the Calgary area is in the best position to defend you.