Criminal Lawyers for Edmonton and Surrounding Communities
If you or a loved one have been accused of a criminal offence in Edmonton or any of the surrounding areas, then you are innocent until proven guilty and have the right to your day in court. At Martin G. Schulz & Associates, our local team of highly experienced criminal defence lawyers will give you the respect, fair representation, and results you deserve in every step of the criminal justice process.
The RIGHT criminal defence lawyer can change everything and you need a lawyer who can do it all.
CRIMINAL DEFENCE EXPERIENCE THAT MATTERS
Martin G. Schulz has been defending criminal cases since 1990. Over the years, he's assembled a team of highly skilled and innovative criminal defence lawyers. Our criminal law firm provides legal services to clients across Alberta and we are ready to provide the highest quality legal representation you can find, right here in Edmonton.
Scotia Place Tower III
221, 10072 Jasper Ave
Edmonton, AB T5J 1V8

(780) 490-1100 (tel)
(780) 490-1121 (fax)
OUR CRIMINAL DEFENCE TEAM IS HERE TO HELP
Our team of criminal defence lawyers at Martin G. Schulz & Associates have handled thousands of cases in Edmonton for all types of criminal offences, including:
Driving offences, including impaired driving
Drug offences
Sex crimes
Theft, fraud, and possession of stolen property
Assault
Youth criminal justice
Come in for a consultation and let us help with your case.
Why Choose Us?
The first and most important step to take in the criminal justice process is to choose the right criminal defence lawyer. You only get one chance to defend yourself against criminal accusations so make it count with the right Edmonton criminal lawyers by your side.
We Are Your Criminal Defence
There are a lot of factors upon which criminal defence cases can hinge, from extenuating circumstances, witness accounts, faulty investigations, and so on. Our team of criminal lawyers is highly experienced and will leave no stone unturned when it comes to criminal defence cases here in the Edmonton area.
Serving You Better
At Martin G. Schulz & Associates, our goal is to serve you with the respect you deserve, which is why we strive to provide our clients with the best criminal defence representation that you can find in Edmonton.
We understand that you may be scared, confused, and worried that your criminal charge will affect you and your loved ones. That is why, from the moment you call us or walk into our downtown Edmonton office, we will make sure that your voice is heard, your case is handled with the utmost care, and that your needs are put first.
We will walk you through the criminal justice process and help you to truly understand your rights and options. At Martin G. Schulz & Associates, our team of experienced lawyers take a non-judgmental, compassionate approach when working with you and your loved ones. We want to get you a fair result and help you move on with your life.
Don't just trust our word, see how our previous clients have reviewed our firm.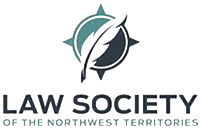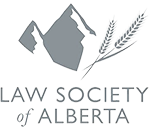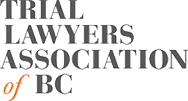 Frequently Asked Questions
For the first meeting with a lawyer, please bring all documents given to you by the police or the Court for one of our associates to review in order to fully understand your case.
It's also helpful to prepare a detailed written statement of your version of events, as your memory will fade over time. The sooner you can write a comprehensive account, the more useful it could be in court. Witness statements and injury reports such as photographs will also help your criminal defence lawyer greatly in building a persuasive case to bring to court for your defence.
We can help in several ways! Depending on what you've been charged with and the severity of the charge or offence, our team may be able to help and reduce your sentence, appeal your charge, or even have your charge completely dropped. At Martin G. Schulz & Associates, we practice in assault, drug offences, impaired driving, criminal driving, sex crimes, property crimes, fraud, and youth offence cases.
Don't be a victim, get representation. Give us a call at (780) 490-1100!
Our initial consultations are always free. If a client finds themselves unable to afford further services, there are a number of Government-funded and charitable legal organizations that would be able to assist you, depending on your charges, your penalty, and your income.
Send us an email at criminal@mgs.tv to learn more, or come into our office located in downtown Edmonton today!